Every December Chanel introduces its Métiers d'Art collection and this year was no different. Métiers d'Art literally translates as 'art professions' and Chanel uses this term for its collection as it pays homage to the expertise and craftsmanship associated with French luxury.
The brand's newest collection highlights a creative conversation between creative director Virginie Viard and the Maisons, celebrating the skills of these artisans.
The show was held at the Château de Chenonceau. Viard was inspired by how Château's atmosphere evoked a similar spirit to Coco Chanel's own house in the south of France.
Viard's inspiration shines through in the details of this collection (though the silhouettes themselves were mostly wearable), from the glitz and the glamour of sparkle to intricate closures such as a crystal-encrusted CC logo on a quilted velvet bag. View bags from the collection below.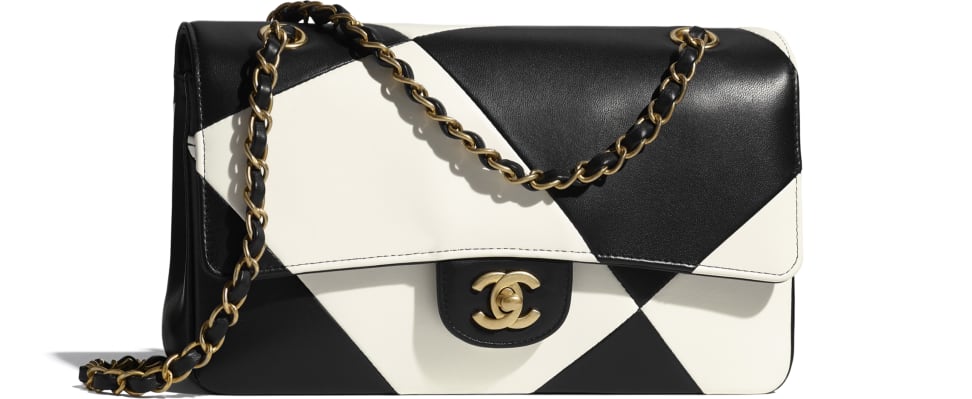 Introducing the Chanel Pre-fall 2021 bags featuring an abundance of pieces embodying magnificent simplicity. There were plenty of covetable pieces from past seasons, including the limited 4 piece mini bags set which will be available in an all-white ensemble.
If you're thinking that it's a steal with 4 bags think again as each mini would cost $7,000 USD ($28,500 for the set). Runway bags featuring detailed sequins patterns with iconic Chanel logos are available for the avid collector. The Coco Handle is made with an embellished handle in gunmetal grey; this bag is perfect for a night out but painful on your arm for every day.
Classics will be available in new colorways including the Chanel 19 which will be available in a dark brown and light Caramel. This colorway is going to come in other classic styles including Boy and Flap bags. Red is going to appear this season as well in a range of hues, the most coveted will be the new Chanel Reissue mini in Rose gold hardware.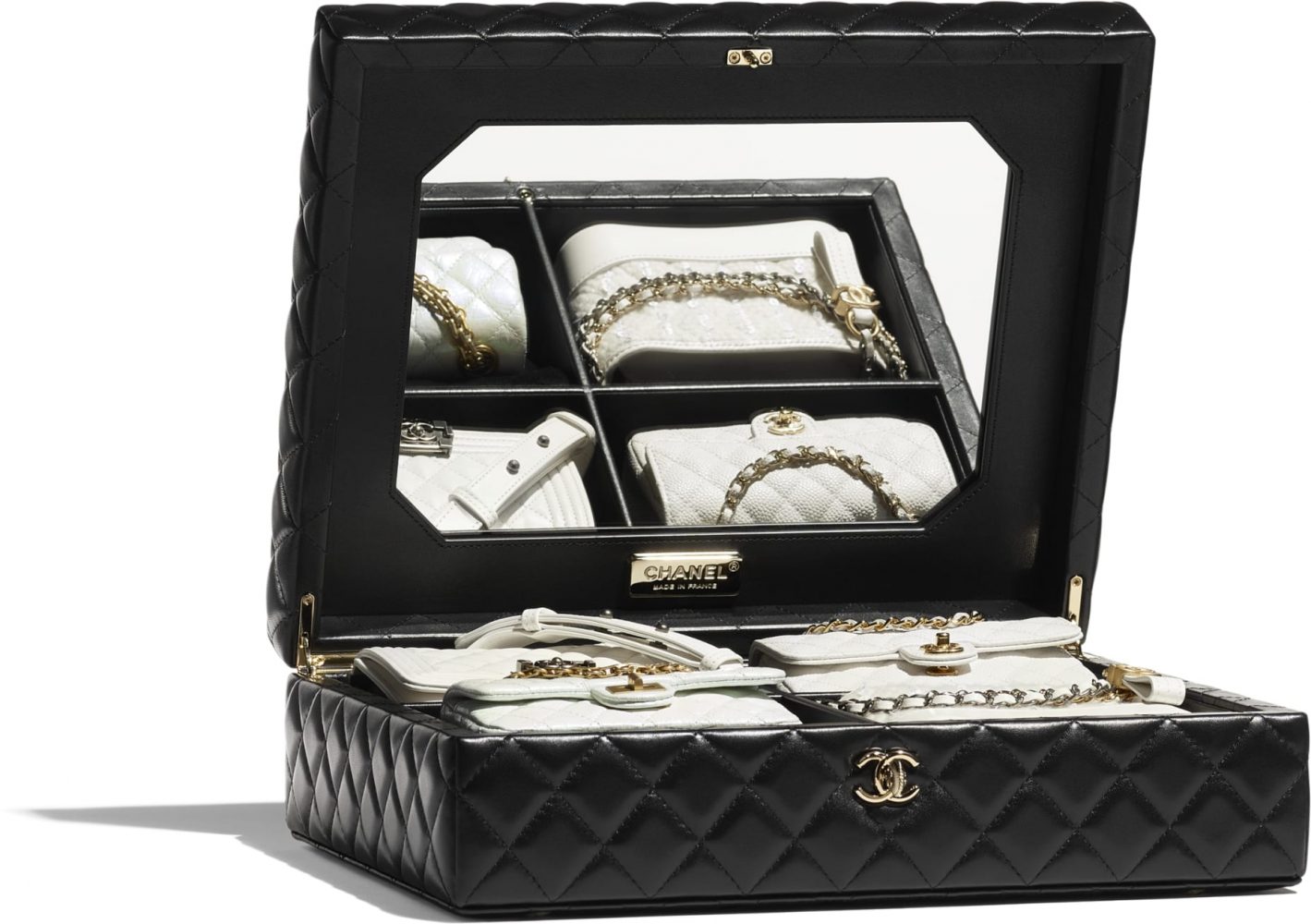 What is the Métiers d'Art collection?
Métiers d'Art means 'art professions', and it is the title given to the annual Chanel collection that pays homage to the small specialist workshops that Chanel began buying in 1984, in order to preserve the expertise and craftsmanship associated with French luxury.
Today these ateliers have become essential to the everyday running of the fashion house, providing Chanel with everything from lace to embroidered buttons. 'Without them,' the late creative director Karl Lagerfeld once said, 'I don't know how we could do it.'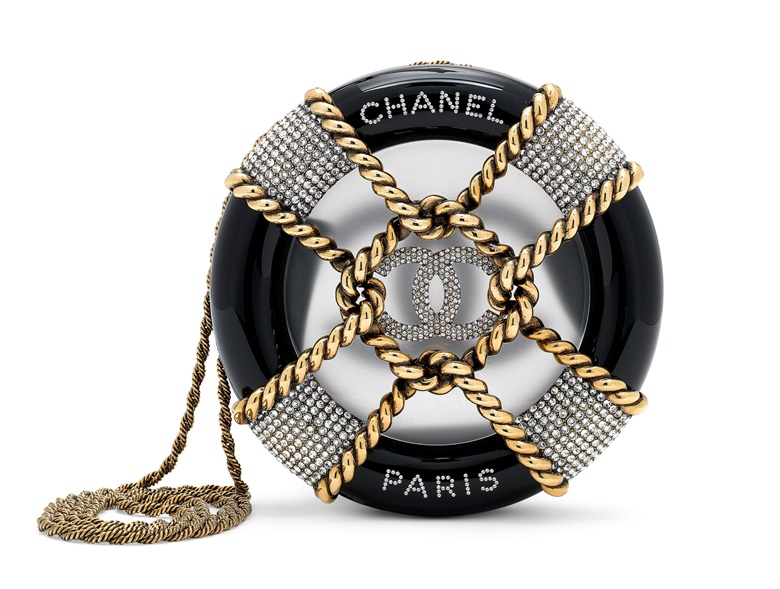 Ornamentation, craftsmanship, and demi-couture.
Métiers d'Art creations are considered demi-couture, right between ready-to-wear and haute couture; although the designs are not bespoke, their ornamentation and craftsmanship rely on couture techniques. The Métiers d'Art runway shows take place each year outside the traditional fashion schedule.
The black lucite Matryoshka evening bag with gold hardware was featured in the opulent Paris-Shanghai runway show in 2010 — a show dedicated to decadence. In 2018 it sold in a Christie's online auction for $32,500 — five times its high estimate. It embodies Chanel's assured combination of tradition and experimentation — something that has consistently kept the fashion house ahead of the curve.
Chanel Metiers D'Art Paris-Salzburg Runway Bag Collection.
This line will be launched next year, but the preview is a good opportunity to find out what we can expect so that we can start budgeting for our next year's wish list. (Budgeting? just kidding!)

Notice this Chanel Classic Flap Bag, but it's not what we used to, you know, black, leather, and quilted. It's stitched with little spring flowers, lovely! It comes with an interwoven chain link, which is not leather.
The Stunning Bags of Chanel Metiers d'Art 2022
For Chanel lovers, the brand's annual Metiers d'Art collection is one of the most anticipated of the year. Metiers d'Art is the brand's pre-fall offering, intended to demonstrate Chanel artisans' incredible skill and craftsmanship. Each piece typically feels like a work of art in its own right, meant to dazzle and wow us with intricate details. This collection, though stunning, is exactly what we've come to expect from post-Lagerfeld Chanel under the direction of Virginie Viard. Beautiful pieces are mostly wearable, albeit rather small, designs.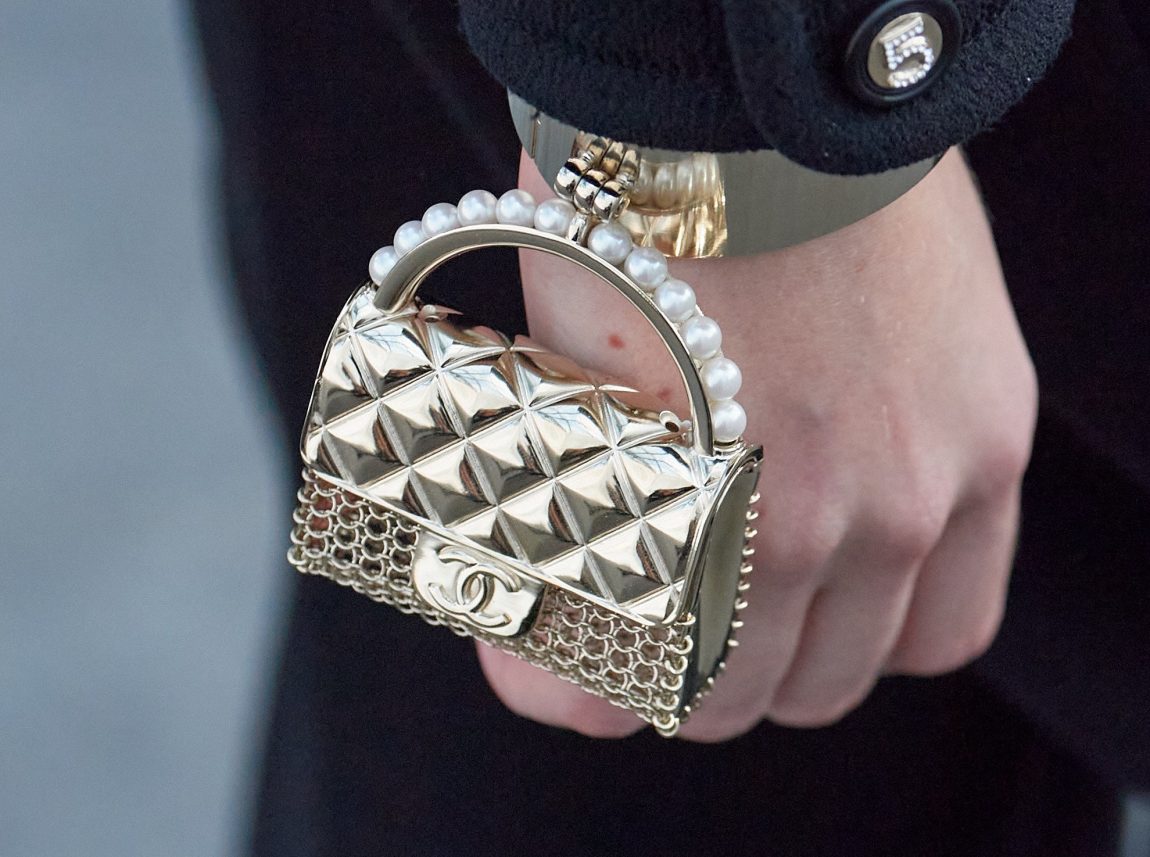 This Métiers d'Art collection was presented at le19M, a new building in Paris, imagined by Chanel and dedicated to the workshops of Maison's artisans. The collection is rich in details crafted as nods to le19M's architecture, like various embroideries and structured proportions. Overall the show and the presentation itself created a graphic vision meant to showcase the textures and precious details of the collection, all paying tribute to the exceptional artisanal heritage of Chanel.
As for the bags, this collection bets big on mini and micro bags, with teeny versions of every single Chanel favorite appearing on the runway from the Boy Bag and the 2.55 Reissue to the newest House icon, the Chanel 19. There's even a teeny, tiny green embellished Wallet-on-Chain. Purple popped in this collection, with a standout piece being a furry purple vanity bag. As is typical from Chanel's pre-fall offerings, there were plenty of embellishments to be had, with sequins and jewel-encrusted flap bags hand-carried by models in matching knits and cozy sweaters. Take a look at bags from Chanel Metiers d'Art 2022.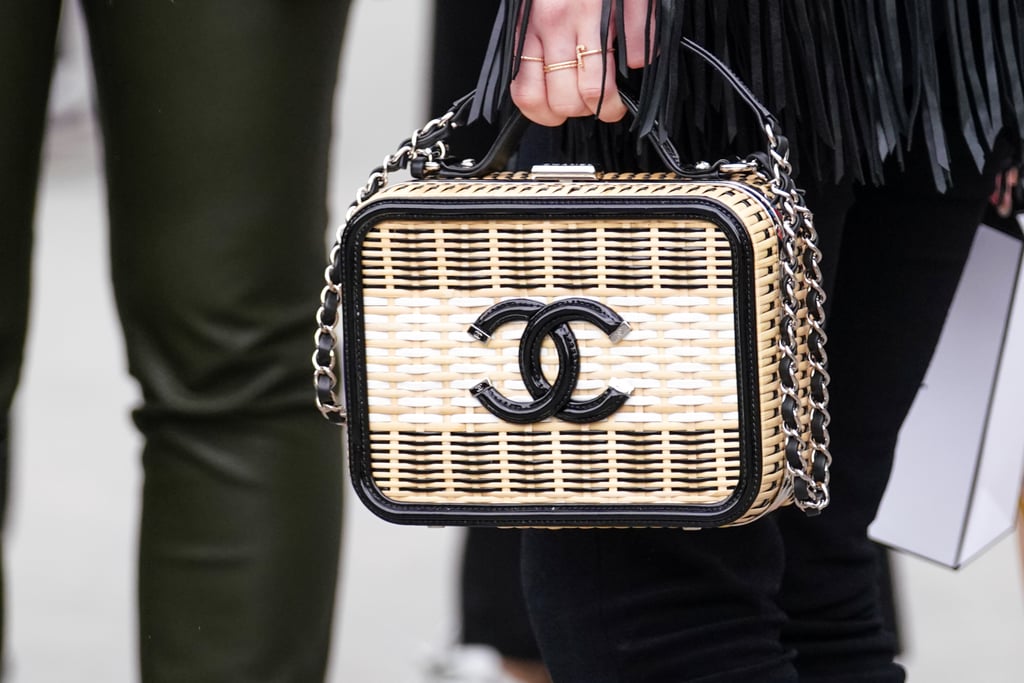 2021 /Design/ D&F Magazine