Fine dining at Michelin-starred restaurants around the world can come at a price. But what you get for those high price tags, are outstanding dining experiences that can take you to a castle in Switzerland or to an underwater culinary experience in the Maldives. From Japan to Europe to the Big Apple, luxe dining menus are often designed tasting courses paired with wines, which substantially adds to the consumer's bottom line.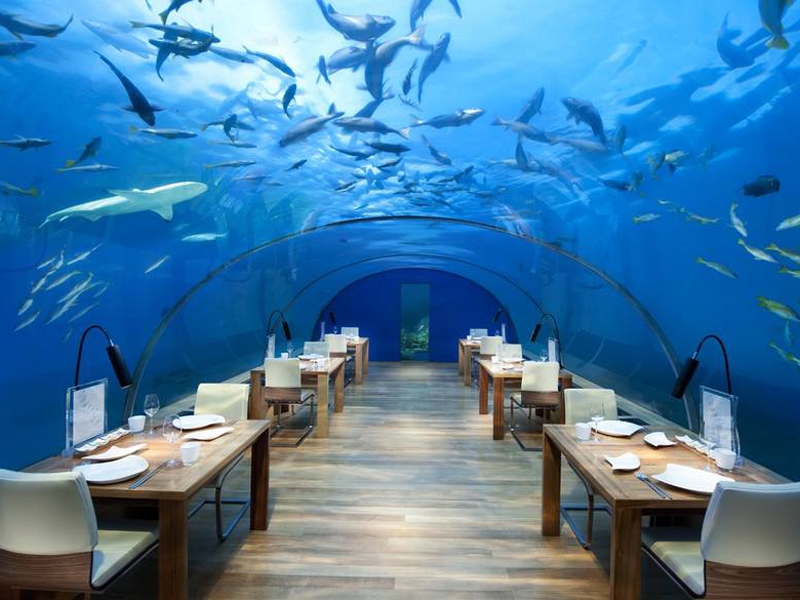 The interior of the Maldives' Ithaa Undersea Restaurant is exceptionally simple, which is understandable given the uninterrupted sea views offered by 270-degree transparent paneling. In the Conrad Maldives Resort & Spa, always popular with honeymooners, the restaurant is 16ft below the Indian Ocean surface and is positioned next to a coral reef.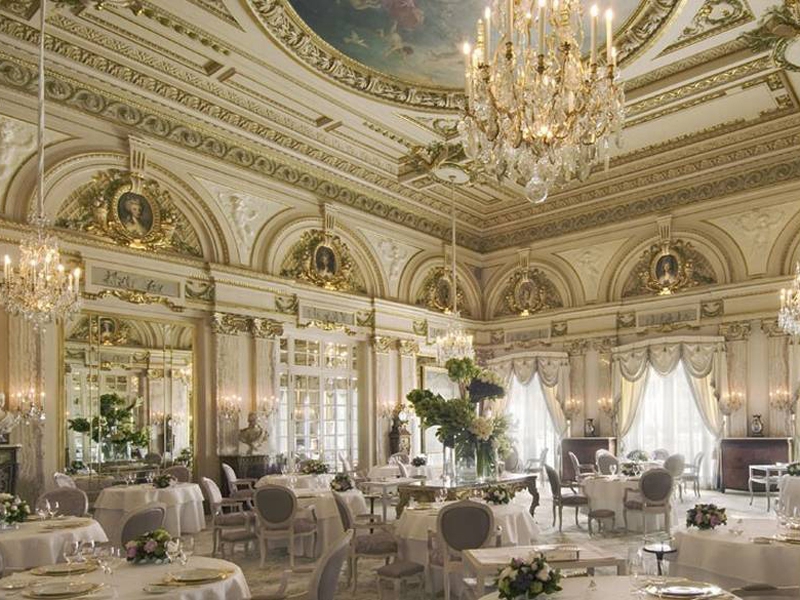 The standard of cooking at Le Louis XV – Alain Ducasse restaurant in Monaco is unarguably exceptional (in recent Telegraph interviews both Wolfgang Puck and Raymond Blanc declared it one of the best restaurants in the world) but it's also an undeniably romantic spot. Richly decorated in gold, the lavish space looks more like the dining room of a palace than a typical restaurant. It's a popular spot for couples celebrating engagements or anniversaries.
Fasano restaurant is a dining destination for couples who want to get away from it all. In Punta del Este in Uruguay, it is part of Hotel Fasano Las Piedras, but is a short drive from the main property. Housed in an old farmhouse on a 480-acre site, its wooden floors and ceilings add a simple, rustic feel.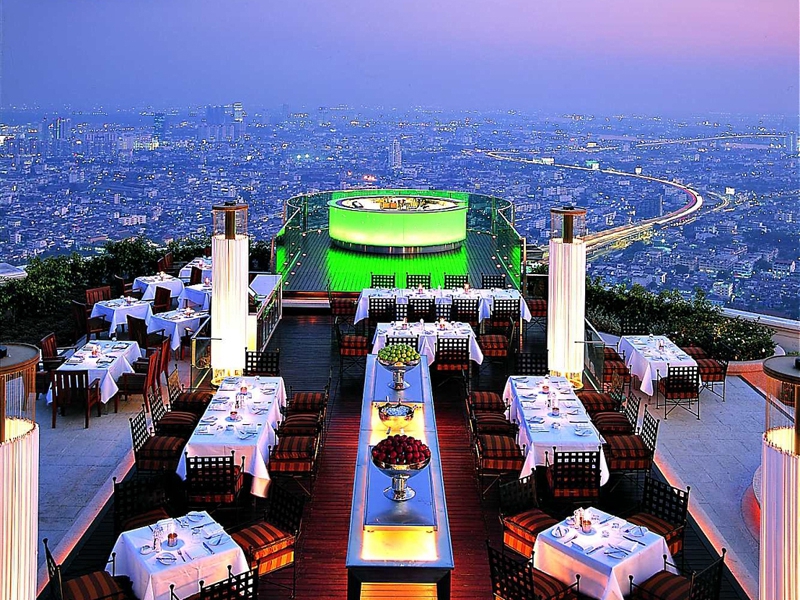 Breeze restaurant within the Lebua hotel in Bangkok stands out through its rooftop, open-air setting and balmy evenings spent dining here invariably are conducive to romance. As well as views over the twinkling sprawl of Bangkok and the Chao Phraya River below, the restaurant occasionally offers other surprises – one of our travel team was particularly impressed when a nearby fireworks display erupted while he was dining at Breeze and he and his partner were able to take in the display from above.
In Dubrovnik, Nautika restaurant has an imposing setting by the sea at Pile, by the entrance to the Old Town. The outdoor terraces are particularly popular on warm summer evenings; specialties feature locally caught fish.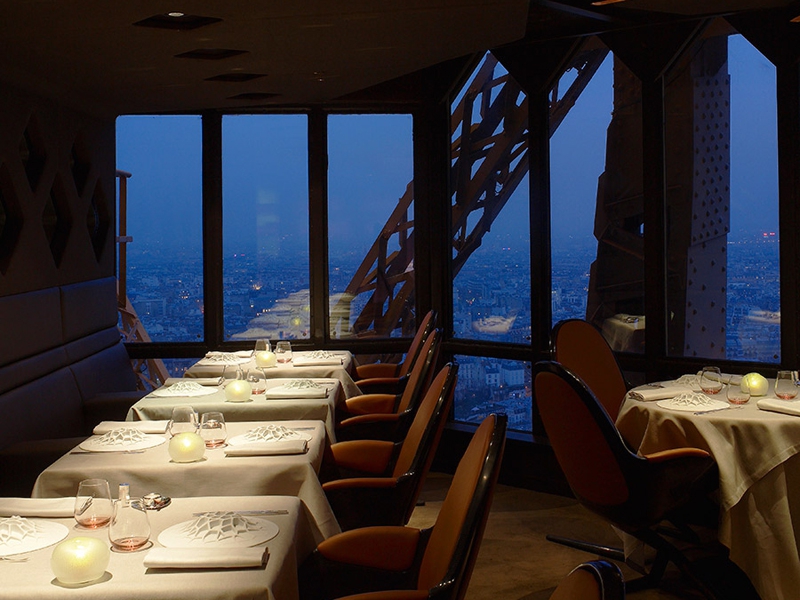 An Alain Ducasse restaurant, Le Jules Verne's romance factor is down to its location. Not only is it in Paris, it's within the Eiffel Tower. Although service can be a little off on occasion – as mentioned, it's in Paris – the spectacular views and unique setting means meals here are very special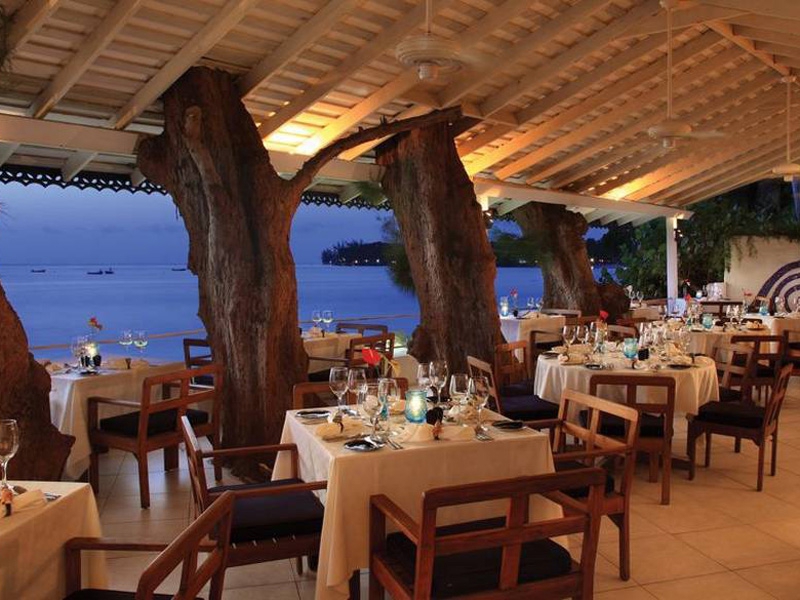 The Tides restaurant in Holetown, Barbados, retains a relaxed, informal feel despite its reputation as one of the best restaurants in the country. Open-air and ocean-facing, with trees growing the roof, the setting is dramatic; seafood dishes with Asian touches are The Tides' speciality. If you arrive early make time to visit its bar, which displays impressive local art.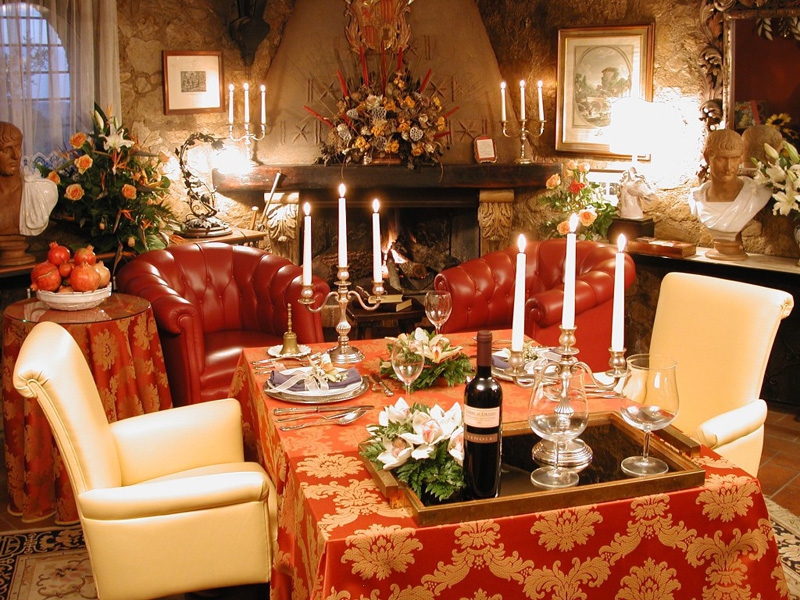 One of the world's smallest restaurants, Solo per Due (only for Two) in Vacone, Italy, accommodates only two diners at a time. Obviously, that's a feature intended to appeal to amorous couples rather than businessmen having lunch meetings, so service is appropriately discreet and unobtrusive – waiters only emerge if you ring a bell. To impress your date, even more, it's possible to arrange a private fireworks display to round off your meal.
2021 /Food/ D&F Magazine