"There are few hours in life more agreeable than the hour dedicated to the ceremony known as afternoon tea."
Henry James
Nowadays, in the average suburban home, afternoon tea is likely to be just a biscuit or small cake and a mug of tea, usually produced using a teabag. Sacrilege!
To experience the best of the afternoon tea tradition, indulge yourself with a trip to one of London's finest hotels or visit a quaint tearoom in the west country. The Devonshire Cream Tea is famous worldwide and consists of scones, strawberry jam, and the vital ingredient, Devon clotted cream, as well as cups of hot sweet tea, served in china teacups. There is a wide selection of hotels in London offering the quintessential afternoon tea experience. Hotels offering traditional afternoon tea include The Ritz.
A quintessentially British experience – Indulge in a slice of one of the finest British traditions and take Afternoon Tea at The Ritz London.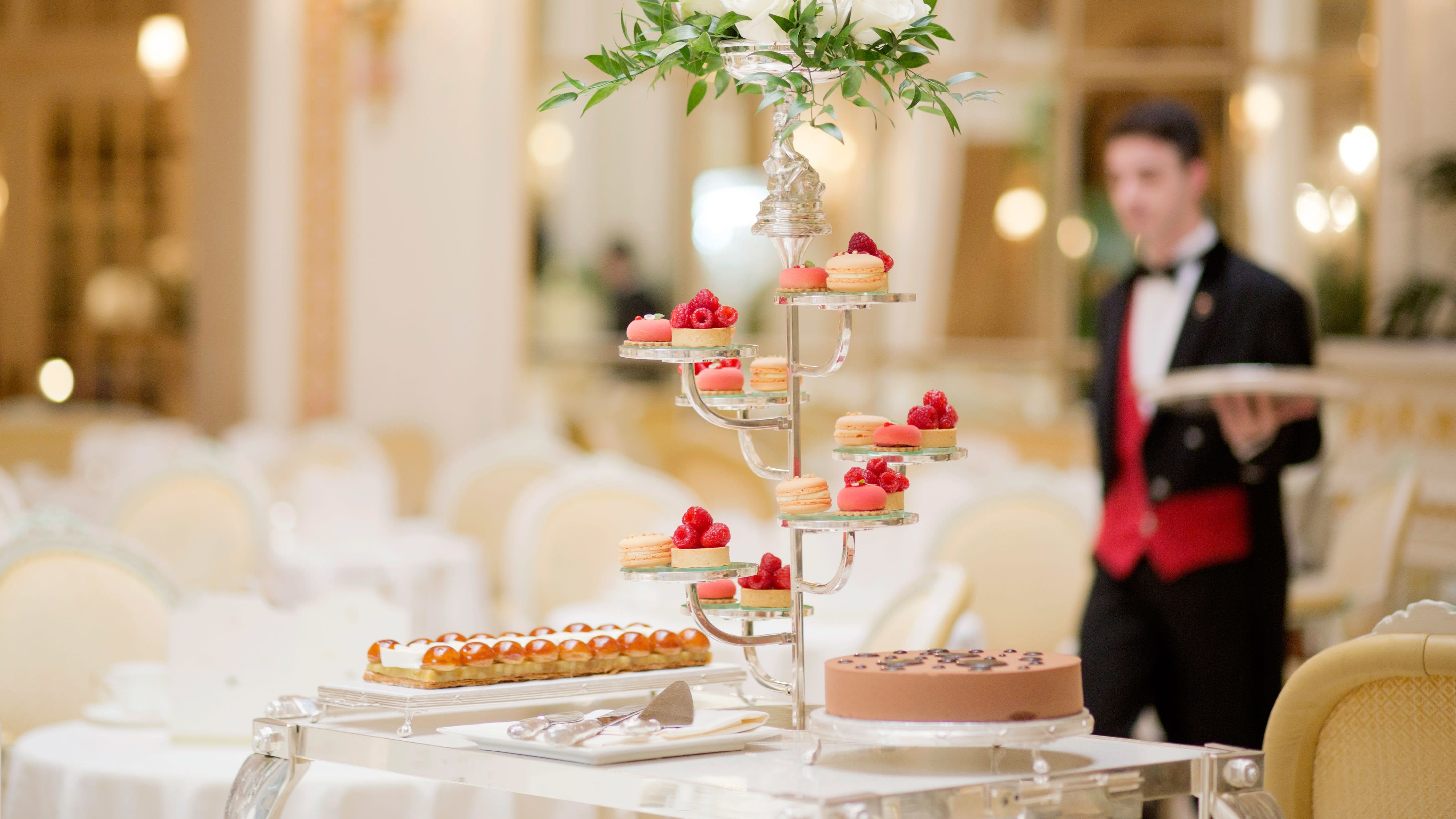 Enjoy a selection of finely cut sandwiches, freshly baked scones with Cornish clotted cream and strawberry preserve, and a mouth-watering range of exquisitely presented pastries and teacakes, which will be replenished on request whilst dining in The Palm Court.
A little Of History
Afternoon tea, that most quintessential of English customs is, perhaps surprisingly, a relatively new tradition. Whilst the custom of drinking tea dates back to the third millennium BC in China and was popularised in England during the 1660s by King Charles II and his wife the Portuguese Infanta Catherine de Braganza, it was not until the mid 19th century that the concept of 'afternoon tea' first appeared.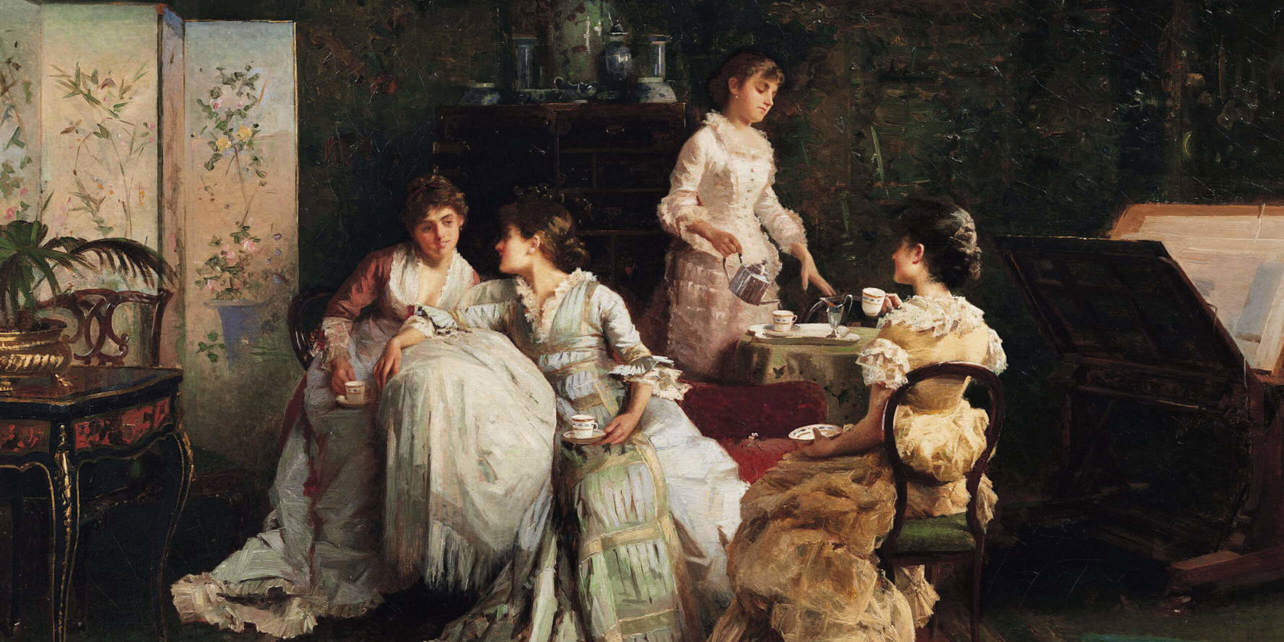 Afternoon tea was introduced in England by Anna, the seventh Duchess of Bedford, in the year 1840. The Duchess would become hungry around four o'clock in the afternoon. The evening meal in her household was served fashionably late at eight o'clock, thus leaving a long period of time between lunch and dinner. The Duchess asked that a tray of tea, bread and butter (some time earlier, the Earl of Sandwich had had the idea of putting a filling between two slices of bread) and cake be brought to her room during the late afternoon. This became a habit of hers and she began inviting friends to join her.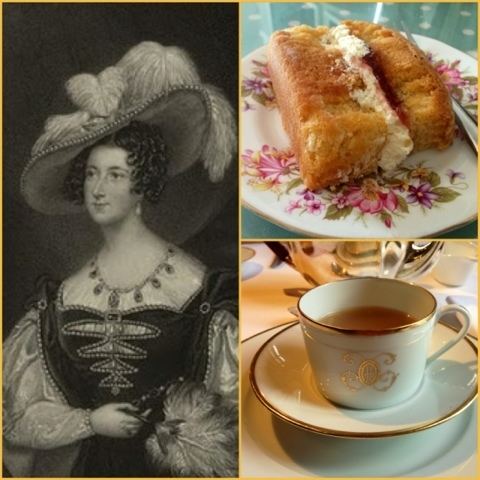 This pause for tea became a fashionable social event. During the 1880's upper-class and society women would change into long gowns, gloves, and hats for their afternoon tea which was usually served in the drawing-room between four and five o'clock. Traditional afternoon tea consists of a selection of dainty sandwiches (including of course thinly sliced cucumber sandwiches), scones served with clotted cream, and preserves. Cakes and pastries are also served. Tea grown in India or Ceylon is poured from silver teapots into delicate bone china cups.
Occasionally you will see hotels serving a 'high tea'. Traditionally, the upper classes would serve a 'low' or 'afternoon' tea around four o'clock, just before the fashionable promenade in Hyde Park. The middle and lower classes would have a more substantial 'high' tea later in the day, at five or six o'clock, in place of a late dinner. The names derive from the height of the tables on which the meals are served, high tea being served at the dinner table.
Many visitors from overseas still imagine that we are a nation where, in the words of the well-known song, 'at half past three, everything stops for tea'. Sadly these days Afternoon Tea is usually only an occasional luxury for the British; a birthday treat in a country house hotel, or a welcome break from a hectic days shopping 'in town'. Luckily visitors are still able to indulge in a little bit of British tradition for themselves.
There is a wide selection of hotels in London offering the quintessential afternoon tea experience. In our opinion, the best Hotel offering traditional afternoon tea -The Ritz.
2021 /Travel/ D&F Magazine
———————————————————————————————————————————————-
What is included in Afternoon Tea at the Ritz?
What is the dress code for Afternoon Tea at the Ritz?