Elie Saab's Pre-Fall 2021 collection "The Feminine Mystique" is inspired by quintessential Lebanese architecture, especially the three-tiered high-arch window frames.
The collection combines the feminine strength of the 1970s with the contemporary woman today.
It is a nod to the courage of the past for allowing the present to playfully pave a way forward.
From tailored suits featuring oversized jackets and flared pants to bold leopard print to tulle-fitted gowns and extravagant sequins, this collection is an expression of whatever persona a woman chooses to become.
The collection evokes the essence of the feminine mystique from the 1970s when women embraced their fierce individuality.
It is a play between structure and fluidity to accentuate the feminine form with pronounced shoulders, plunging necklines, crepe form-fitting jumpsuits, draping sleeves, and hooded capes.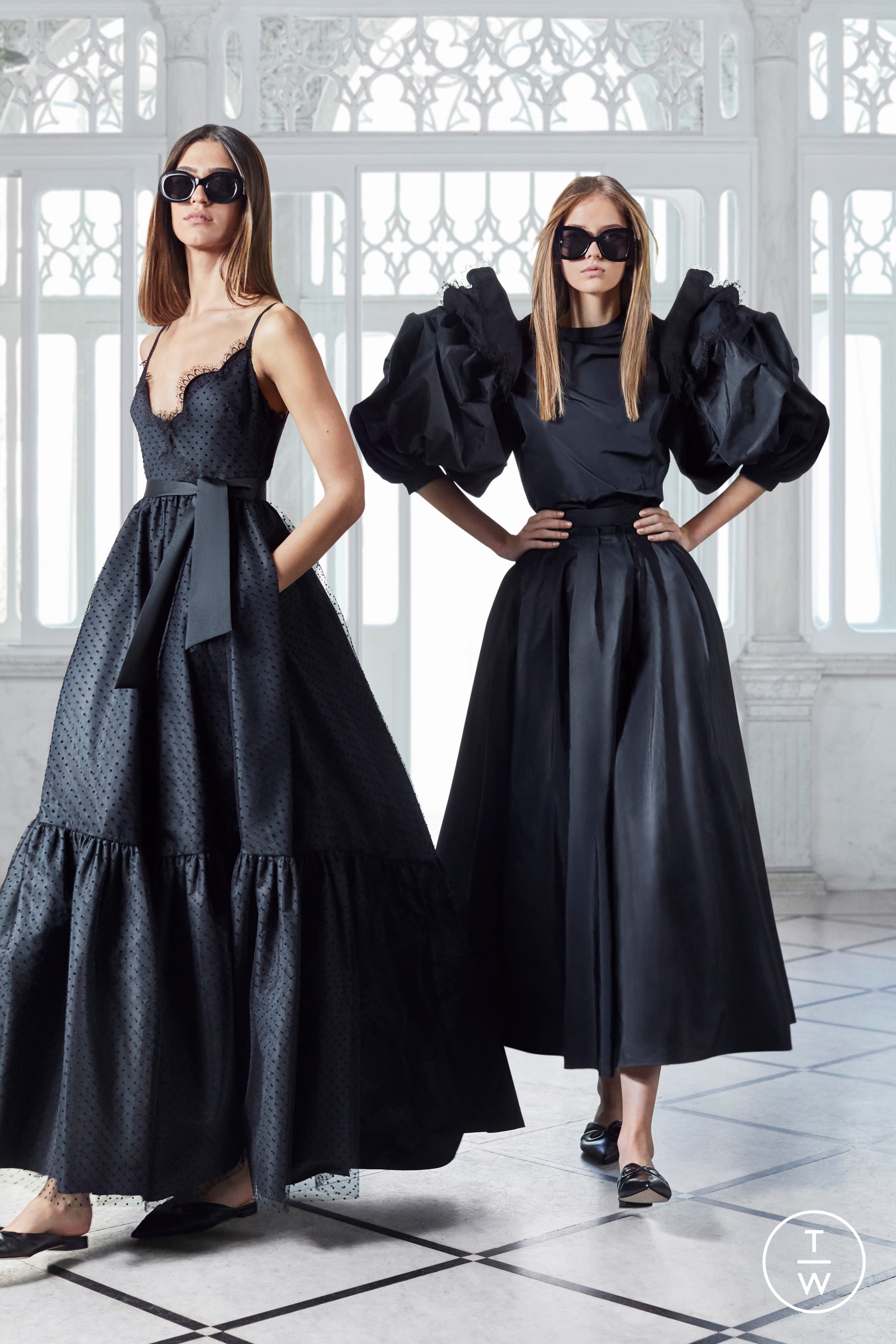 When wanting to test the boundaries of her soft femininity, the woman who wears this collection adventurously wraps herself in black feathers, white flowing over wear, warm wool camel tone, and supple jersey in cherry and green accentuated by the Elie Saab monogram and metallic details.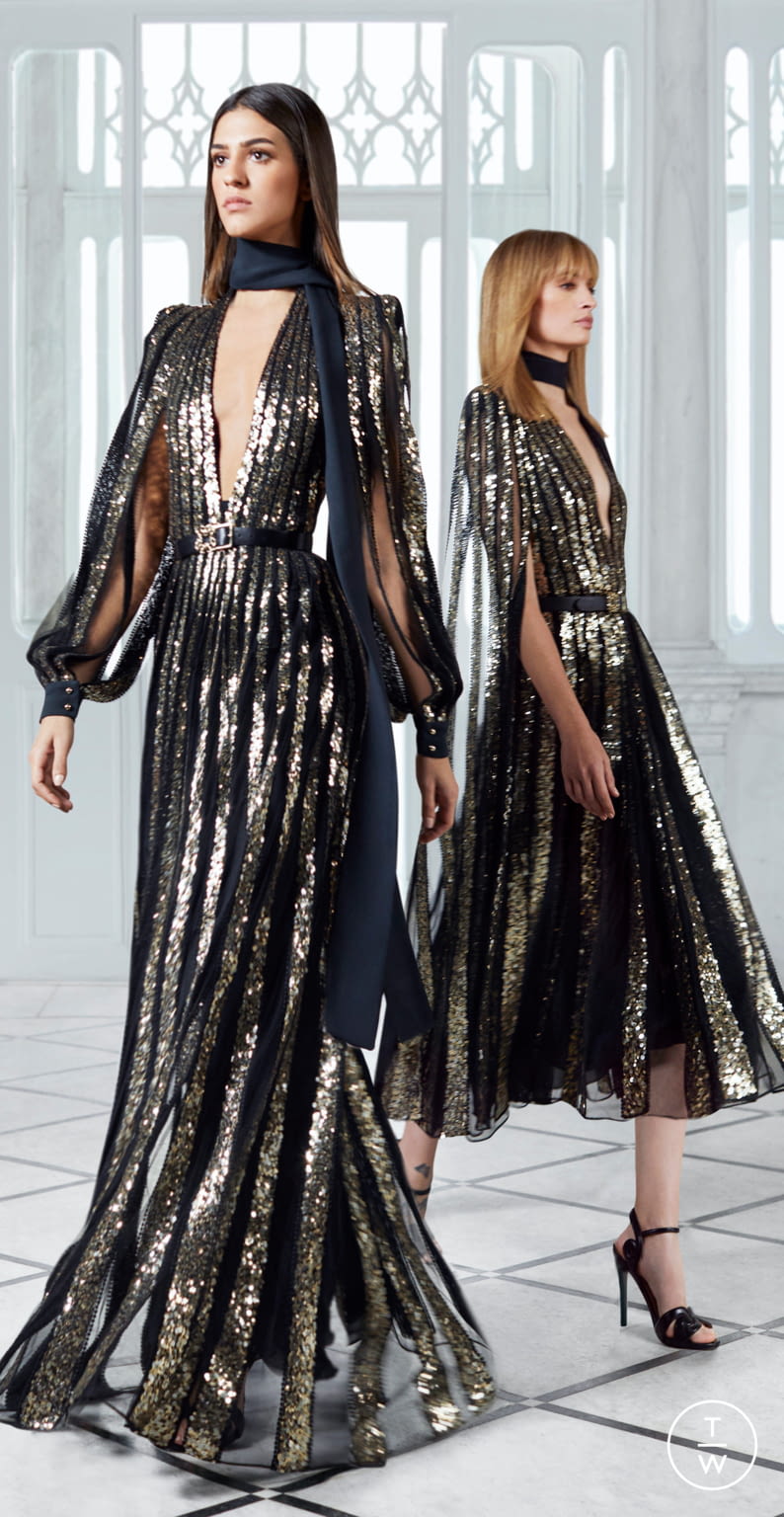 In accessories, we saw a subtle logo-clad clutch, a statement top-handle purse, and a gold-chained crossbody.
Silk scarves were added as accessories for a dramatic effect and looks were finished with thick-framed mod-inspired sunglasses and thigh-high boots.