In every bunch of bananas, one or two inevitably start to turn brown and overripe before you get around to eating them. We've all been there. But the good news? A banana's flavor sweetens and intensifies as it ripens, making it perfect for many baking recipes. So before you reach for another banana bread recipe, here are some other creative ways to put those overripe bananas to work.
Breakfast is a great time to take advantage of the energy boost that comes from eating the natural sugars in bananas. Keep it simple by stirring a mashed banana into a bowl of your favorite type of oats to make hot banana cereal. Or, if you'd like to up the ante, try Food Network Kitchen's Banana Waffles. This recipe works because mashed bananas blend well into any kind of batter, whether it's waffle batter, muffin batter, pancake batter or yep, banana bread batter. That's why banana bread is the standard for sweet fruit bread.
Now that you've mashed bananas once or twice, you know that the distinctive yellow-brown color is no charmer. There's no point in dwelling on it, though. Instead, think of all the flavor and moisture it can provide. Case in point: it replaces some of the oil and refined sugar in Food Network Kitchen's Healthy Banana Bread Muffins.
Bananas have a lot of antioxidants and vitamins including potassium and Vitamin C, plus they are easier to digest when they ripen. Combine bananas with other natural partners like oats, peanut butter, and chocolate in these Oatmeal Chocolate Chip Peanut Butter Banana Breakfast Cookies. Even though they're called cookies, they are more like power bars in cookie form — ready to be eaten whenever you need a pick-me-up.
Smoothies are a smart, non-baking-adjacent way to use overripe bananas. The texture of the bananas thickens and adds creaminess. Try adding half a banana to a green smoothie like the Mean and Green Superfood Smoothie to balance the vegetal flavor of the veggies. Or, incorporate it into a smoothie bowl like the vibrant Mixed Berry Smoothie Bowl. A quick tip: bananas freeze very well. So if your bunch looks like it'll go bad before you can use it, peel the bananas, toss them in a resealable plastic bag and send them straight into the freezer.
Lastly, don't forget about dessert! One of our favorite recipes is Peanut Butter Banana Semifreddo, an Italian dessert with a name that translates to "half-frozen" because, well, it's not quite as frozen as ice cream. Its texture is a little more like frozen mousse, and banana complements it well. Another unique option? Food Network Kitchen's Mini Banana Beignets (pictured above!). We challenge you to only eat one.
Mini Banana Beignets
Level:

Easy

Total:

25 min

Prep:

15 min

Cook:

10 min

Yield:

30 beignets
2 tablespoons vegetable oil, plus more for frying
1 1/2 cups cake flour
2 teaspoons baking powder
1/2 teaspoon salt
1 1/4 teaspoons ground cinnamon
1/3 cup plus 1/2 cup granulated sugar
1 large egg
1/2 cup whole milk
1/2 cup mashed banana (about 1 overripe banana)
1/4 teaspoon banana extract (optional)
Heat about 2 inches vegetable oil in a large skillet over medium-high heat until a deep-fry thermometer registers 375 degrees F.
Meanwhile, whisk the flour, baking powder, salt, 1/4 teaspoon cinnamon, and 1/3 cup granulated sugar in a large bowl.
Whisk the egg, milk, mashed banana, and 2 tablespoons vegetable oil in another bowl. Add the banana extract, if desired. Combine the remaining 1/2 cup granulated sugar and 1 teaspoon cinnamon in a shallow bowl and set aside.
Whisk the banana mixture into the dry ingredients until just moistened. Working in batches, drop rounded teaspoonfuls of dough into the hot oil and fry until golden brown, about 15 seconds per side. Remove with a slotted spoon and drain on paper towels, then roll in the cinnamon sugar while still warm.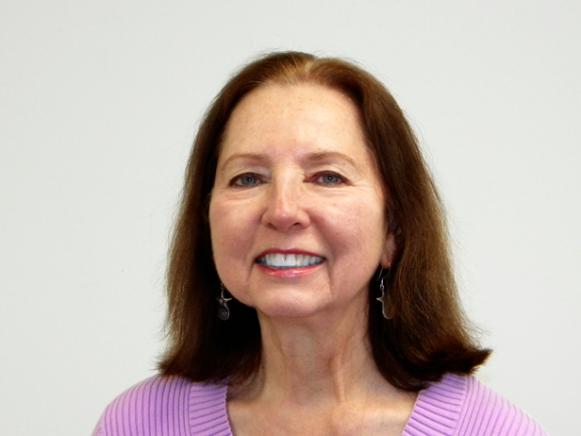 Jacqueline McComas
Jacqueline McComas of Paoli, PA, won us over with her bite-size banana beignets.