Twenty-four years after her death, why is Audrey Hepburn — perhaps more than any other 20th century film star — so revered, so idolized? Billy Wilder, who directed her in two movies, once said: "You looked around and suddenly there was this dazzling creature looking like a wild-eyed doe prancing in the forest. Everybody on the set was in love within five minutes."
Some of us — quite a few of us, it seems — are still enraptured.
A Sept. 27 auction at Christie's London promises a "uniquely intimate glimpse into the life of one of the greatest Hollywood stars." She was, we are reminded, "a screen legend, fashion icon and humanitarian."
The word "icon" recurs endlessly whenever Hepburn is written about. As such, she has attained a level of celebrity that is hard to put a price on. But there are almost 500 lots at the auction trying to do just that. Two are estimated to make over $100,000: Hepburn's personal working script for "Breakfast at Tiffany's" (annotated in her favorite turquoise ink) and a Givenchy cocktail dress worn in the movie "Charade." Dollar estimates for the other lots mostly range from the low hundreds to the low thousands.
Mementos of a star
They won't say it, of course, but Christie's will be quietly hoping that these estimates prove unrealistically low. In 2006, the auction house sold a Givenchy cocktail dress created for "Breakfast at Tiffany's" for over $900,000 — almost seven times the highest estimate. And who knows how much a devoted fan will be prepared to pay for a bangle, scarf or pair of sunglasses once worn by Hepburn, or the white rotary dial telephone from her bedside in Switzerland.
The most covetable items at the auction, which is titled "Audrey Hepburn — the personal collection," include her Burberry trench coat from the 1980s (estimate $8,000-$12,000), her Cartier lipstick holder (estimate $2,700-$4,000), her Cartier powder compact (estimate $5,000-$8,000) and her ballet pumps (two lots, estimate $8000-$12,000). A sleeping mask is expected to go for a modest $130-$200.
It seems that we are in thrall to Audrey Hepburn's image — perhaps more with the one that appears in still photographs than the one in the films themselves. The auction will feature almost 100 lots of photographs of Hepburn, mostly location or from magazine shoots, by the likes of Cecil Beaton, Richard Avedon and Norman Parkinson.
A style legacy
Hepburn made the cover of Life magazine nine times — more than any other celebrity. Unlike contemporaries like Marilyn Monroe and Elizabeth Taylor, she wasn't voluptuous — she was slim, with a ballerina's pose. At a tribute evening in New York in 1991, Hepburn modestly referred to herself as "the skinny broad" who had been turned into a "marketable commodity."
But Hepburn was sublimely photogenic. She was effortlessly and preposterously — if not classically — beautiful. Photographer Cecil Beaton wrote of her "enormous heron's eyes," "her long incredibly slender and straight neck" and "her incandescent glow," according to the 1986 book "Beaton in Vogue." She was, he concluded, "like a portrait from Modigliani."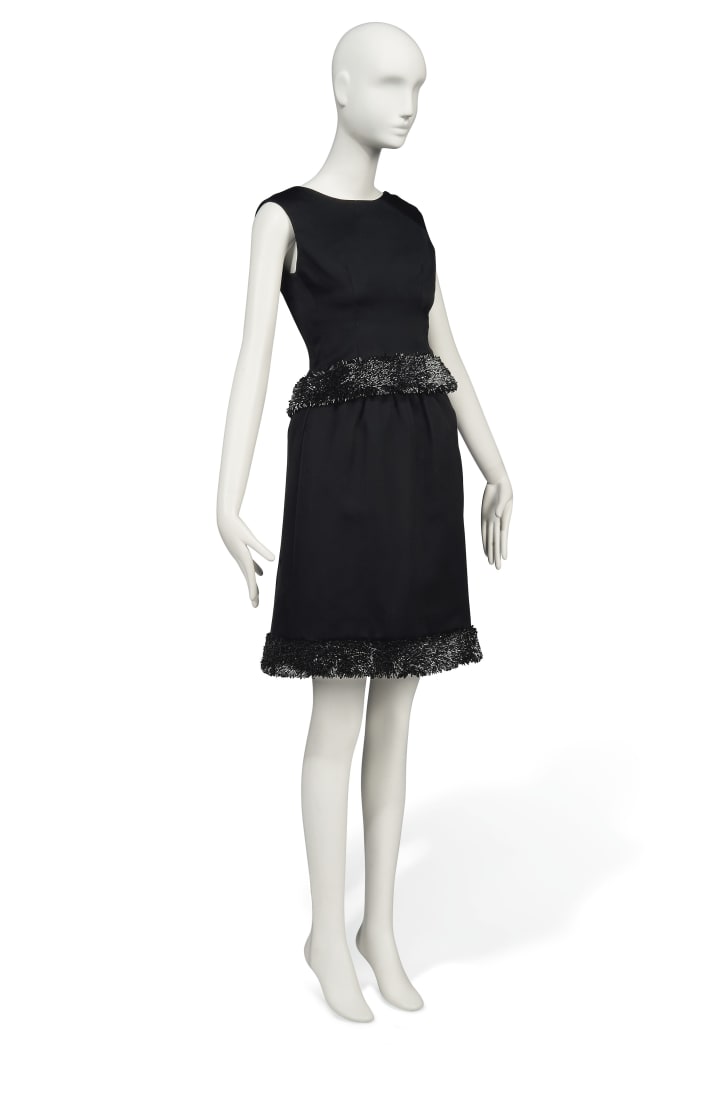 Her fashion sense also captured the world's imagination. British Vogue and Harper's Bazaar have both carried articles reflecting on Hepburn's classic style in advance of the Christie's sale.
Hepburn loved clothes and it showed. She confided to a journalist in 1954 that "I love them to a point that it is practically a vice." Her close friend, the couturier Hubert de Givenchy, told Vanity Fair in 2014: "(I've) seen I don't know how many young girls in little black dresses or little narrow trousers with black T-shirts. They seem to adore Audrey more for the clothes than the movies — maybe they don't even know the movies."
While working on the film "Roman Holiday," costume designer Edith Head noted that "(Hepburn's) figure and flair told me, at once, that here was a girl who'd been born to make designers happy — a designer's dream."
All the items on sale at Christie's have been consigned to auction by the two people Heburn called her "greatest creations" — her two sons, Sean Hepburn Ferrer (from her first marriage to American actor Mel Ferrer) and Luca Dotti (from her second marriage to the Italian psychiatrist Dr. Andrea Dotti).
There appears to have been an amount of friction between the two ahead of the sale — they went to court over memorabilia ownership in 2015. Both sons have published their own photo-memoirs of their mother, though they jointly own the Audrey Hepburn trademark.
Enduring mystique
But while her image lives on, how well do we really know Audrey Hepburn? Probably not as well as we think. A self-professed introvert, she retired from Hollywood at a relatively young age and remained a highly private person.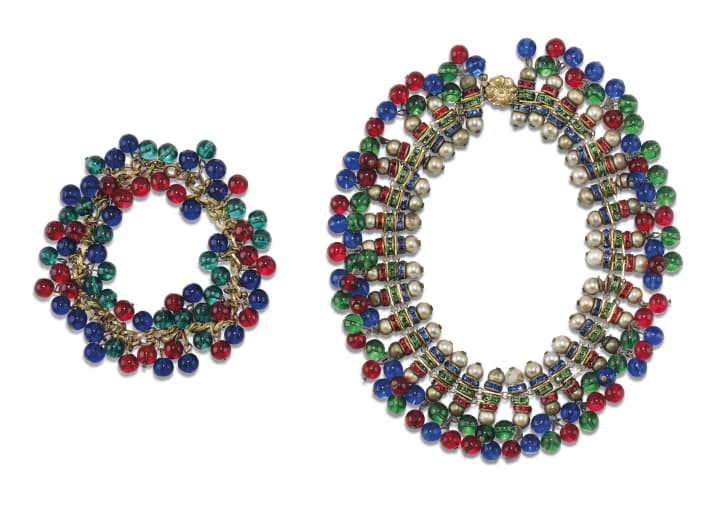 Hepburn never wrote an autobiography. Two years before she died of cancer, aged 63, the Hollywood literary agent, Irving "Swifty" Lazar practically begged her to write one. In a persuasive three-page letter he told her that she didn't have to "kiss and tell" or "lash out at anyone," and that she would earn "very close to $3 million." Nothing came of it. Hepburn was perhaps too pre-occupied with her work as a special ambassador for UNICEF, and may have been instinctively unwilling to betray confidences.
All of this has surely contributed to her enduring mystique.
In "Roman Holiday," the movie that made her a star in 1954, Hepburn played a princess. And that's how, in a way, she has stayed in the minds of the public: elegant, sophisticated, stylish — an aristocratic European movie star unsullied by Hollywood.
The contents of the forthcoming Christie's sale simply remind us of what Sean Hepburn Ferrer calls Hepburn's "elegant spirit." Billy Wilder expressed it better than most: "God kissed the cheek of Audrey Hepburn and there she was."
And here she is now — or at least her photographic archive and some of her personal belongings. And that's as close as many of us will ever get.
By
Nick Glass
Support Design & Fashion Magazine